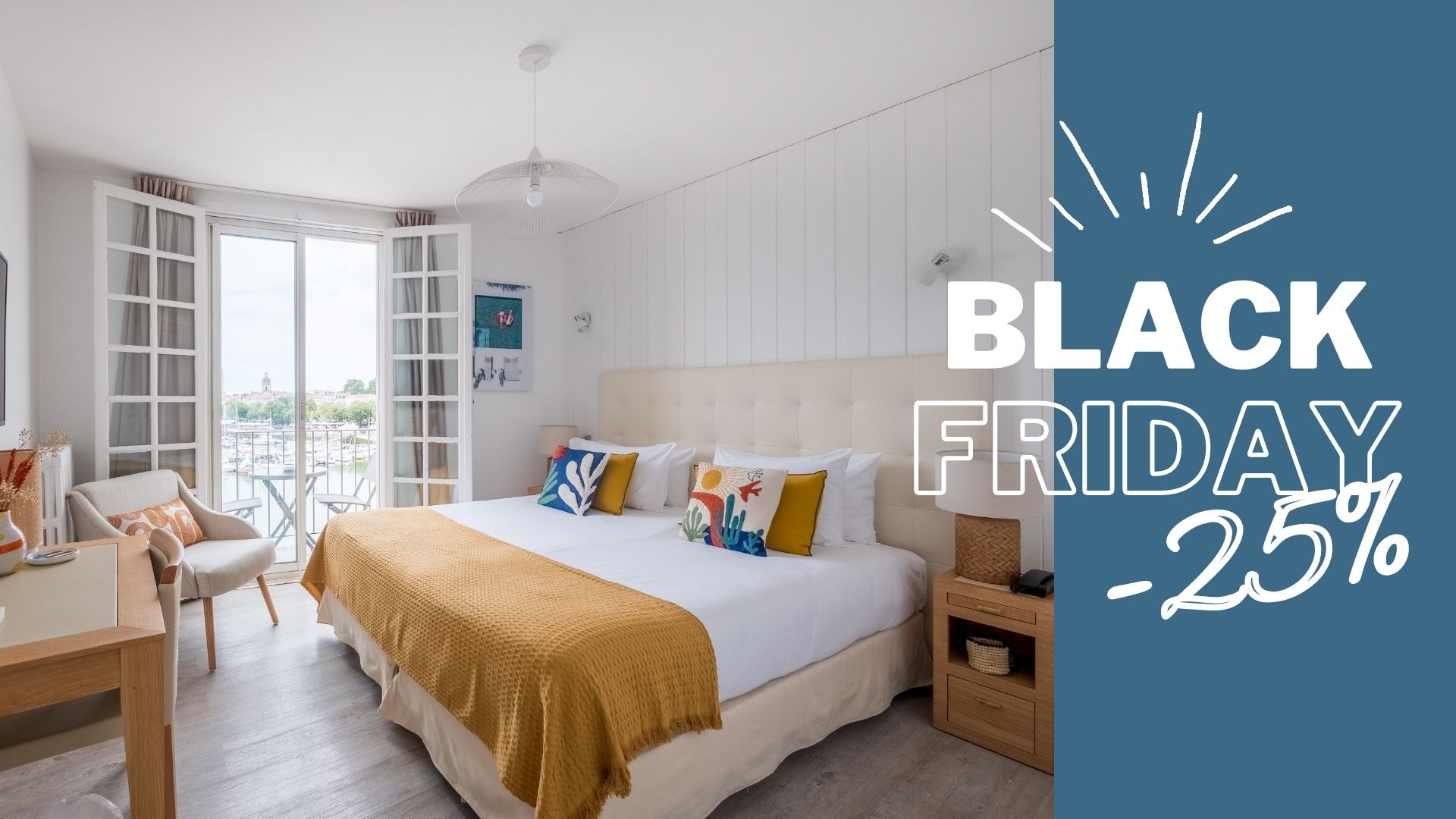 Your next stay in Charente
is waiting for you!
Black Friday has arrived! The Hotel de La Tour de Nesle is delighted to welcome you in one of its 29 rooms meticulously decorated for your greatest comfort.
Don't wait any longer and book now to benefit from our exceptional 25% off offer!
*Offer valid for stays until  May 1st, 2023.
Hurry up! The offer ends soon...
#tourdeneslelarochelle on Instagram
Explore La Rochelle and share your experiences with us!