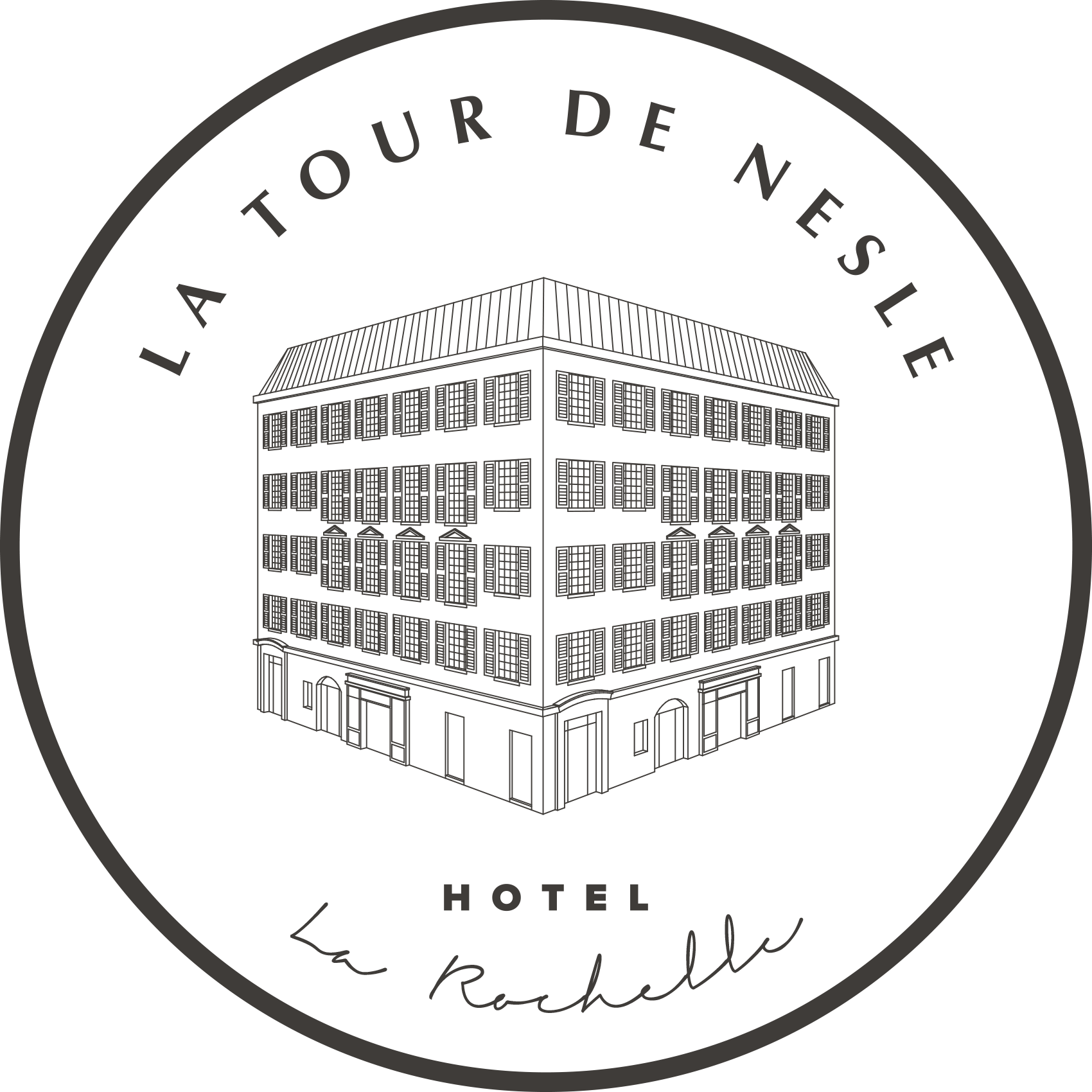 Welcome to La Rochelle
Hotel La Tour de Nesle, La Rochelle Vieux Port
INFO
COVID-19

La Tour de Nesle hotel is ideally located in front of the old harbour of La Rochelle …
… in the heart of the old town
About the hotel de la Tour de Nesle
Welcome to La Rochelle,
La Tour de Nesle hotel is located 800m from the train station and only within a 10 min walk from the famous Aquarium.
Opposite the 2 famous towers at the entrance of the old harbour of La Rochelle, La Tour de Nesle hotel benefits from an ideal location in the heart of the old town. Along the Louis Durand dock of the old port emblematic district and a few steps from St Nicolas district, the establishment warmly welcomes you and offers all the necessary equipment for a memorable stay. And only a few steps away from the hotel, you will find a variety of animated and entirely pedestrian shopping streets.
Accessible by elevator, its 30 comfortable and fully equipped rooms offer a functional area close to all the touristic attractions the old town has to offer. A comfortable bedding, a private bathroom with bath or shower and its bathroom products, a flat-screen TV, room service… all the necessary equipment and services are at your disposal to ensure you spend a most pleasant holiday or business trip.
The hotel also offers a range of services to facilitate your stay, including a breakfast service served daily, a luggage storage area, a 24-hour reception, concierge services … The hotel team is at your disposal to advise you and share all the secrets about La Rochelle and its surroundings.
All our rooms are equipped with air conditioning, free high-speed Wi-Fi, flat-screen TV with international channels, free minibar, safe box and bathroom amenities.